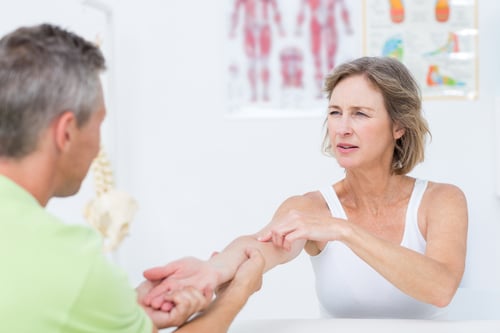 In the US, the CDC acknowledges 300,000 new cases of Lyme disease annually and Lyme
disease is endemic in New England. Lyme disease can manifest in a seemingly endless number of ways. While the spectrum of symptoms is similar for most sufferers, the worst of the bunch varies from person to person. And for those who have a predominance of neurological symptoms, the disease can feel especially debilitating and difficult to overcome.
Early symptoms can include impairments to joints, the heart, and the nervous system. Some patients suffer ongoing symptoms despite early antibiotic treatment, and continue suffering from chronic symptoms of encephalopathy, joint pain, and fatigue, among others.
That's in large part because neurological Lyme — also referred to as Lyme neuroborreliosis (LNB) — is often confused with other serious neurological conditions such as multiple sclerosis and Parkinson's Disease, which can be scary and overwhelming.
The most common initial symptom is neurogenic (nerve) pain that starts in the back and radiates down the legs. With that comes weakness, numbness, and tingling in the lower extremities. Other common symptoms include muscle aches, fatigue, headaches, and joint pain.
There are several potential treatments for Lyme disease through Physical Therapy. They are usually focused on the secondary symptoms and work in concert with the medical management of the condition.
A physical therapy program may include:
Manual therapy to improve alignment, range of motion, and joint pain
Exercise programs to stretch and strengthen muscles that support joints
Mechanical modalities may include ultrasound, electrical stimulation, ice, and heat to decrease pain and inflammation
Gait and balance training to reduce stress on joints