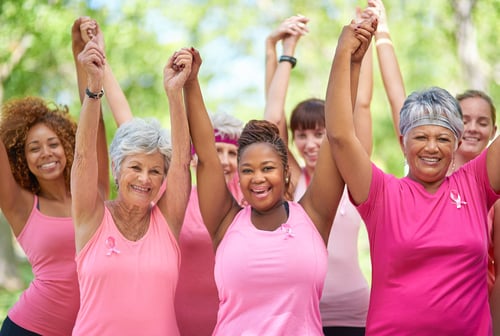 Want your results before you leave?
Kent offers the convenience of undergoing any necessary additional imaging the same day of your mammogram instead of returning for multiple appointments. Request an appointment earlier in the day (Monday-Friday before 2 pm), and you will be offered immediate results. Our on-site radiologists will review and interpret your images while you wait. On average, our patients wait 15 minutes. If any additional imaging is needed, you will be offered the opportunity to complete it the same day.
Don't want to wait?
Kent provides all mammogram results within 24 hours, and instant access is available on the patient portal. You can view it, and all of your Care New England results at My Chart. A letter will also be mailed to you and should be expected in 2-3 days.
Expedited Diagnosis
If your mammogram results are not normal, our staff will immediately begin working with your provider to arrange the next steps for further evaluation, including additional mammograms or ultrasounds and even biopsies if necessary. If there are any concerning findings at that time, our on-site radiologist will discuss these results and recommendations with you directly before you leave.
Our patients are often diagnosed within one week of their mammogram.

Not long ago, a woman might require several visits over many weeks before receiving a diagnosis. One visit for her screening mammogram, one visit for additional confirmatory imaging, one visit for a biopsy, and then have to wait for those results too. This led to a significant amount of time waiting, not to mention anxiety. Nearly all breast imaging practices in the U.S. operate in this manner, but patients deserve better. We strive to streamline this process to provide efficient and timely answers and provide the best care.